Welcome to the Miracle League of Milwaukee!
The Miracle League believes everyone deserves the chance to play baseball. The league allows all children to play organized baseball, regardless of ability. Kids with special-needs dress in uniforms, make plays in the field and round the bases, just like their peers in standard little leagues.

Miracle League baseball is played on a custom-designed field featuring a cushioned, rubberized, completely flat surface to prevent injuries and allow access for the visually impaired and those in wheelchairs. All areas of the field, including the dugouts and restrooms, are universally accessible.
REGISTER FOR OUR SUMMER 2018 MIRACLE LEAGUE SEASON!
Let's play ball! Registration is now open for the summer 2018 season of Miracle League baseball. Games will be played on Tuesdays, Wednesdays or Thursdays at 5:30pm or 7pm, starting June 11, with an option for an extra game day pending registrations. Teams will be assigned prior to the beginning of the season.
JOIN US FOR A NEW PROGRAM - TOPSOCCER!
US Youth Soccer TOPSoccer (The Outreach Program for Soccer) is a community-based training and team placement program for young athletes with disabilities, organized by youth soccer association volunteers. The program is designed to bring the opportunity of learning and playing soccer to any boy or girl, who has a mental or physical disability.
SUPER HOOPS - JOIN US FOR BASKETBALL!

Join us for a fun morning of hoops!
SPRING BASEBALL - GET READY TO PLAY BALL!
Join us for some skills and drills work to get ready for the summer season. Volunteers will be on hand to help the athletes through the sessions.
QUESTIONS?

Please contact Leila Wright at lwright@ymcamke.org or 414-357-2805.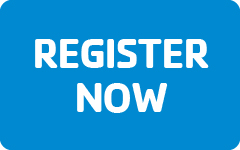 ---

Werner Family
Foundation Field
9050 N. Swan Road
(formerly 91st Street)
Milwaukee, WI 53224-1910